Micro mesh screens are widely used for filter sieves for fine particle filtering applications, or custom sieves for filtering of solid particulate matter in liquid based solutions, or screen shielding on PCBs, EMI shielding, RFI shields, and custom mesh screen shields for electromagnetic radiation and radio frequency shielding.
Micro mesh screens can be any shape and size within the physical size of the screen mesh panel size such as rounds, ovals, squares, rectangles, triangles, trapezoids, parallelograms, polygons, pentagons, stars, half moons, freeforms etc, and all other flat geometric shapes and sizes of screens can be quickly made of the screen mesh panel, welcome your inquiry.
| | |
| --- | --- |
| Material | Aluminum, Stainless Steel, Copper, Brass, or other metal |
| Size | According to your requirements |
| Thickness | Range from 0.02mm to 1.0mm or customized |
| Minimum Hole | 1.2 times by the thickness |
| Feature | No burrs, no broken point, no plugging hole |
| Shape | Hexagon, oval, round, rectangle, square, or customized |
| Price | Depends on your materials, thickness, accuracy requirements and quantities etc |
| Sample | Paid samples within 3 days, the fastest in 24 hours |
| Production Capacity | Up to 1000 square meters per day |
| Lead Time | Normally within one week and depends on your order quantity |
Etching Process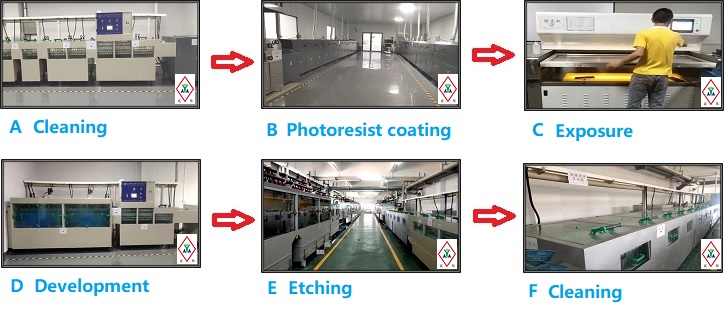 Metal Etching characteristics & advantage:


1. Low mold cost, which can be arbitrarily changed according to the requirements of the designer with low cost.
2. It can be half etched on the metal components with your company LOGO for better brand identification
3. Extremely high precision, up to +/-0.0075mm accuracy, to meet the assembly requirements of different products.
4. Complex shape products can also be etched without additional cost
5. No burrs, no pressure points, products are not deformed, do not change the nature of the material, does not affect the function of the product
6. Both thick or thin materials can be etched in the same way to meet the requirements of different assembly components
7. Almost all metals can be etched, no restrictions on the design of various patterns
8. Even metal parts that can not be completed by various types of machining, it can be etched.


More etching products available,welcome your inquiry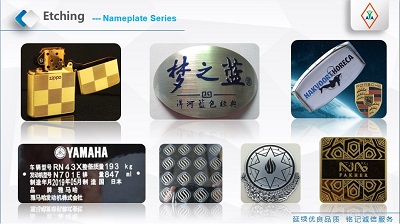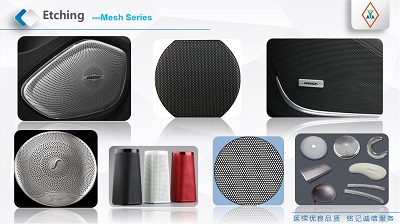 Nameplate Series Mesh Series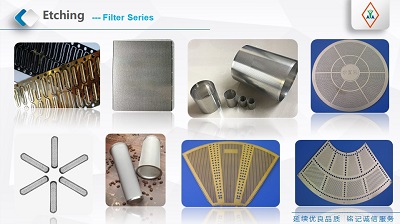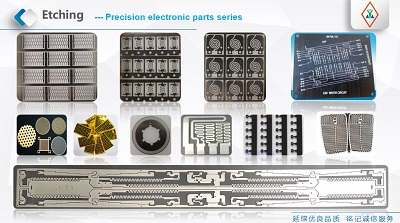 Filter Series Precison Electronic Parts Series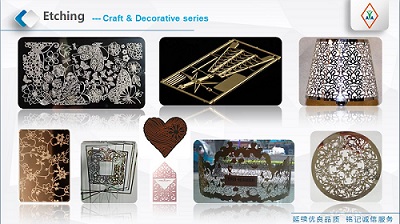 Craft & Decorative Series
Custom your products freely and contact us
Visit our this website or www.etchparts.com to learn more about the various constructions and product features we can offer, and learn how we YanMing can customize your metal etching to meet and exceed your unique application requirements.

Metal Etching | Aluminum Etching | Stainless Steel Etching | Copper Etching | Etching Mesh | Micro mesh screens | EMI & RFI Shielding | Photo Etched Parts | Decorative Metal Crafts | Filter Screen | Encoder Disks | Engraved Metal Stencil | Lead Frame | Micro & Thin Shim |